http://www.chinadaily.com.cn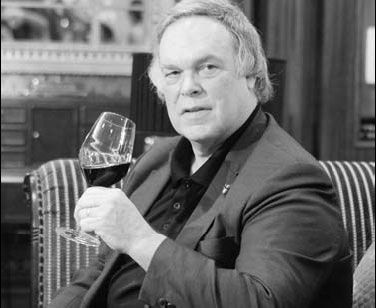 Robert Parker, owner of "a million-dollar nose", believes China's fine-wine market is strong and growing. Yong Kai / for China Daily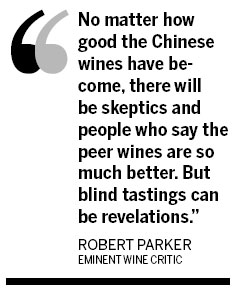 If you hesitate about choosing from a large selection of wine, what will you do? For many people, the solution is quite simple: choose one with a high score from Robert Parker.
The world's most influential wine critic, Parker's million-dollar nose and his 100-score rating system have great impact on the wine industry.
The famous oenophile was on tour in Shanghai and Hong Kong recently to share his views and advice with wine lovers, the emerging wine market. Parker attended an exclusive dinner at the Pudong Shangri-La Shanghai, which featured a selection of rare vintage wines he has highly rated. Despite the price of 28,888 yuan per person, all the 40 tickets were sold out within two weeks, with some guests flying to Shanghai to meet him.
Chinese wine consumers are often considered to be unsophisticated, as they often select wines based on prices. However, Parker feels the fine-wine market in China is real and Chinese people's interest in quality wine is genuine and will grow.
"I say that because first of all, it's a beverage pleasure. I think Asians have an appreciation for the culture behind wine," he says. "It also complements food."
For instance, he says, Cantonese cuisine works fabulously well with all kinds of wines and even the spicier cuisine of Sichuan can pair wines very well, though more white wine is needed.
In Parker's eyes, the tea culture in Asia is a great advantage.
"When the Asians taste young Bordeaux, it's the same exact texture as the tannin in tea," he says. "It's not a foreign substance, it's something you know and understand."
However, Parker has sensed that the Western wine producers led primarily by people from Bordeaux have tried to take advantage of the Chinese wine consumers by charging high prices, as they see the Chinese as a great dragon that can afford these wines and seem to like these wines.